Walking Path Entertainment - The Producers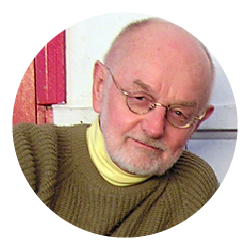 Bill Semans – Most recently Bill wrote and produced the play Exit Strategy to critical acclaim in both Minneapolis and Los Angeles. He also co-produced, directed and wrote the feature film, Herman USA. Bill co-produced the award-winning World War II documentary series, The American Hero.   He also produced Fighter Aces of World War II, the 1988 Military Video of the Year, as well as Ladies Sing the Blues, nominated in 1989 as Best Long Form Music Video of the Year. Bill founded the Cricket Theater in Minneapolis and was its producing director for 13 years. He has produced and staged over 100 productions. Under his tenure the theater was nominated for a Tony Award as Best Regional Theater.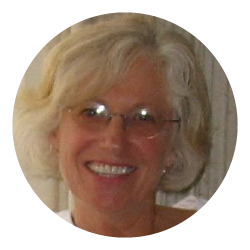 Chris Spencer – Most recently, Chris ran Art Workshop International for 9 years and worked alongside award-winning artists and writers during a month-long workshop in Assisi, Italy. She is an oil painter, primarily of landscapes. She retired from Morgan Stanley as a Vice-President and Certified Financial Planner. During her 27 years there, she also taught continuing education classes and wrote investment columns for local newspapers. She is a partner in Trigance Press, which won Franklin and Midwest Book Awards. The University of Minnesota recently recognized Ms. Spencer as a notable alumnus for her achievements in the investment and artistic communities. A Minnesota native, she lives in Minneapolis and Bainbridge Island WA.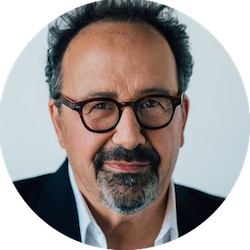 Michael Laskin – Michael Laskin has been a working professional actor for over 40 years in film and television – from SEINFELD to BIG LITTLE LIES and a great deal in between. He has worked extensively off-Broadway, and at some of America's leading regional theatres, including The Guthrie Theatre, The Actors Theatre of Louisville, The Geffen Playhouse, The Seattle Repertory Theatre, and The Mixed Blood Theatre Company.
Additionally, he was awarded a Fringe First Award at The Edinburgh Festival for playing "Richard Nixon" in TEA WITH DICK AND GERRY, which went on to a successful run at London's Roundhouse Theatre. Michael also starred in the Canadian premier of the Pulitzer Prize winning drama "Talley's Folly" and his most recent stage work was the American premiere of the one-person play, ALTMAN'S LAST STAND in Los Angeles. A recipient of a Bush Fellowship with The Guthrie Theatre, he was also awarded a Distinguished Alumnus Award from The University of Minnesota's College of Liberal Arts.
A graduate of Northwestern University's theatre department where he received his bachelor's degree, Michael also has a masters degree in theatre management from The University of Minnesota. Along the way he has had the privilege of working with many of the world's greatest actors, directors, writers, producers, and
cinematographers.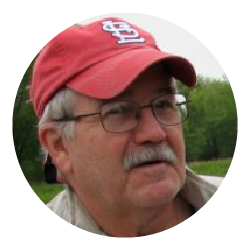 Jeff Hohman – Jeff was Co-Producer of the feature film, Herman USA, which was released theatrically and had a successful run on domestic television as well being distributed worldwide in more than 30 countries. Jeff is also the Co-Producer of the World War II documentary series, The American Hero, recipient of eleven major national documentary film awards, including two Telly Awards as Best Documentary Film of the Year.   Prior to producing films, Jeff was a consultant to numerous video and publishing companies as well as being a literary agent and book packager. Previous to that, Jeff worked for B. Dalton Bookseller in numerous management capacities.   Recently, in addition to working on the Civil War film project, No More Gallant a Deed, he has been consultant to several publishers and writers.