The Creative Team of Noted Broadway Professionals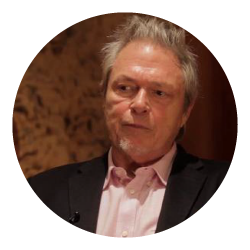 Sir Michael Lindsay-Hogg (Director)
His Broadway credits include: The Normal Heart, Agnes of God (2 years on Broadway and two Tonys), and Tony-nominated Whose Life is It Anyway. He also directed Boys of Winter and the original Off Broadway production of The Normal Heart. Agnes of God was also made into a film with Jane Fonda and Ann Bancroft. Lindsay-Hogg started his career by directing films for British rock stars, including the Beatles and the Rolling Stones. He went on to direct  the award winning Brideshead Revisited and BBC Play for Today and Play of the Week. Michael went on to do numerous domestic and international TV movies and feature films. He recently penned the memoir Luck and Circumstance. In addition, he has exhibited his artwork interationally.
Susan L. Schulman (New York Press Representative)
Susan handles publicity for Broadway and Off Broadway plays and musicals, national tours, cabaret, special events and individual personalities. Her Broadway productions include Applause, Scapino, Sly Fox, Bob Fosse's Dancing', A Streetcar Named Desire, Death and the Maiden, Requiem for a Heavyweight, State Fair, and Dream. Her memoir Backstage Pass to Broadway is one of Amazon's best selling books on theatre.
Martian Entertainment (General Manager) – Carl White, Leader:
On Broadway, a general manager handles the day-to-day operations of opening and running a play and is key to its success. Carl is the leader of Martian Entertainment, a Tony award winning company. Their shows include Kinky Boots (Tony Award), The Play that Goes Wrong, The Normal Heart (Tony Award), Hedwig and the Angry Inch (Tony Award), The Best Man, A Time to Kill, Clybourne Park (Tony Award), and The Elephant Man.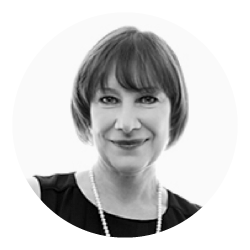 Jean Ward (Attorney)
6-time NYC entertainment lawyer of the year. Chita Rivera: The Dancer's Life, Les Miserables, The Phantom of the Opera, Five Guys Named Moe, Miss Saigon.
Eugene Lee (Set Designer)
The "Dean" of Broadway designers with 13 Tony nominations, and 3 Tony awards is our preferred set designer for Broadway. Eugene designed Wicked, Sweeney Todd, Candide, Alice in Wonderland, The Normal Heart, and Agnes of God. He also has designed all Saturday Night Live sets, and The Tonight Show with Jimmy Fallon. Lee is a MFA graduate of Yale Drama School and holds three honorary Ph.D.s. He has been inducted in the Theater Hall of Fame, New York.
The 'best three-hander' since Agnes of God, says Director Michael Lindsay Hogg.
Watch the video as Director Sir Michael Lindsay-Hogg tells the Exit Strategy story and his thoughts on why this is a can't miss opportunity.
"Exit Strategy is roguish fun, uproariously funny, and a groundbreaking comedy to boot."
John Townsend, www.lavendermagazine.com, April 30, 2008
Learn more about Exit Strategy
and support its Broadway production.
Either complete the form to receive a complete prospectus or contact one of our producers below.