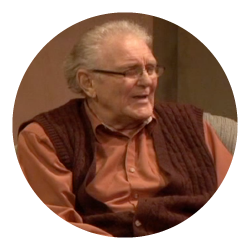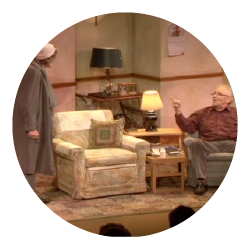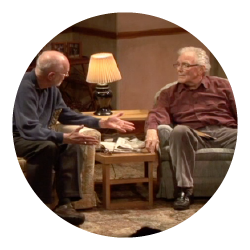 Two phases of Investment – Front Money & Production
We are in the second phase, production funding, which includes contracts for celebrity actors and theater. We need to raise:
Projected production budget: $2,887,713
Contingency: $400,000
Total: $3,287,713
Partner producers receive their entire investment back before Walking Path Entertainment LLC, our production company, begins to share in the profits. Liquidity is projected in 9 months.
After receiving their initial investment back, investors share, based on their percentage, 50% of the net weekly profits.
We project breaking even on a $2,887,713 investment (based on 80% of seats sold) in 12-13 weeks.
A star's contract is at least 17 weeks (plus 3 preview weeks), so we anticipate being profitable before any cast changes.
After recoupment, we estimate investors may receive an investment return of 3.6% weekly with no money at risk. If the play runs for 6 months, the projected return approaches 50%.
How To Invest in Exit Strategy
Each investment unit is $25,000 with multiple units possible. Your investment may be held in an interest bearing escrow until $3 million of funds is raised with production ready to launch. If for any reason the play is not produced, all escrow funds will be returned.
This is a hypothetical example, not an actual Exit Strategy example. This does not constitute an offer for or advice regarding the sale, purchase, or transfer or securities; but rather is for general information purposes only. Any offering or related information regarding financial participation in a specific theatrical production can be made only in accordance with offering documents prepared and distributed in accordance with applicable Federal, New York and other applicable state and local laws and regulations.